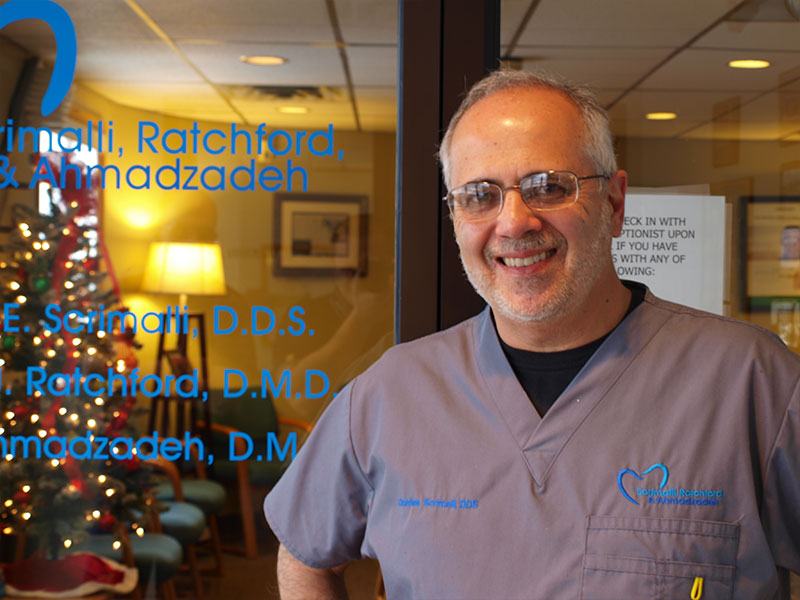 Charles E. Scrimalli, DDS
Dr. Scrimalli began providing dental care in Lake Ariel, Pennsylvania, over 32 years ago. He is a 1980 cum laude graduate of the University of Scranton, having received his Bachelor of Science in biology. Following his undergraduate studies, he attended Temple University School of Dentistry and graduated in 1984. His memberships include the American Dental Association, Pennsylvania Dental Association, and Scranton District Dental Society, where he serves as the vice-president and president elect. As a member of the Pennsylvania Dental Association, he organized Pennsylvania's third district advocacy. Dr. Scrimalli is also an advocacy representative for the ADA. Besides making a living and paying the bills, dentistry has offered him an opportunity to make a positive difference in his patients' lives. He and his coworkers like to earn their patients' trust by treating them as they would their own families. Dr. Scrimalli's motivation is to "always do the right thing."
His family is also very involved in the health field. His wife, Maria, is a registered dental hygienist, and his daughter, Alex, is a doctor of podiatry in Philadelphia. His son, Chuck, is currently attending college. Dr. Scrimalli enjoys golf and playing music. He is a guitar player for a local band, East Coast Trio.
---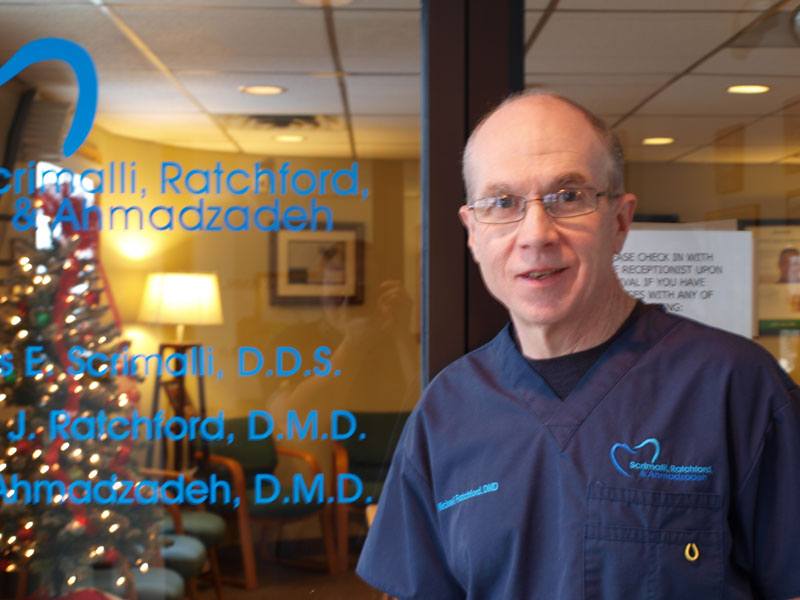 Michael J. Ratchford, DMD
Dr. Ratchford has served the Lake Ariel area for over 28 years, providing comprehensive, quality care for our patients. He received his undergraduate degree from Pennsylvania State University before attending Temple University for dental school and graduating in 1987. He actively pursues continuing education courses for the latest developments in dentistry and is involved in the American Dental Association and the Scranton District Society.
Outside of work, Dr. Ratchford enjoys Penn State football and working out. He is married to his wife, Ann.
---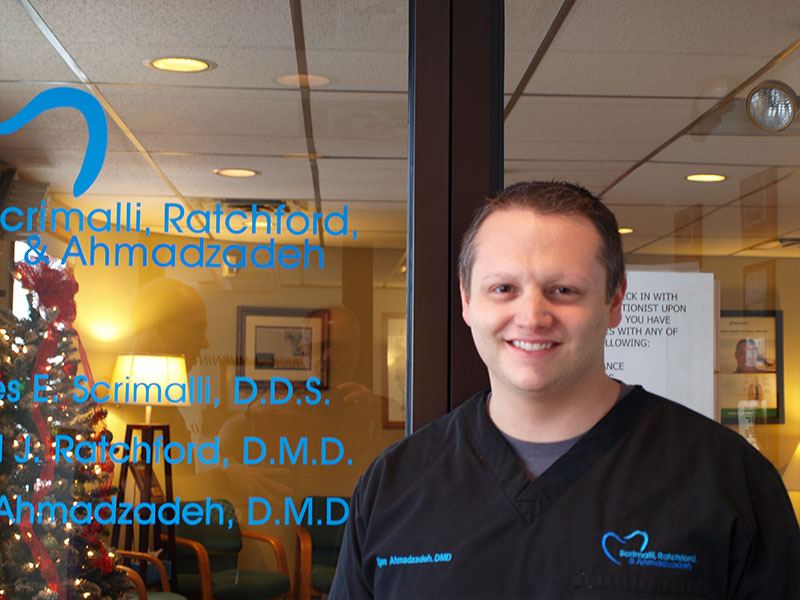 Bijan Ahmadzadeh, DMD
Dr. Ahmadzadeh strives to provide comprehensive, high-quality dental care for our patients, and encourage healthy oral hygiene. He has been one of Lake Ariel's dentists for  years. Dr. Ahmadzadeh attended the University of Scranton for his undergraduate in biology and philosophy before graduating from the University of Pennsylvania School of Dental Medicine in 2010. He attends multiple continuing education courses each year to remain current on modern dentistry, and he is also a member of the American Dental Association, Scranton District Dental Society, and Pennsylvania Dental Association.
Dr. Ahmadzadeh is married to his wife, Katie. His hobbies include powerlifting and golf.
---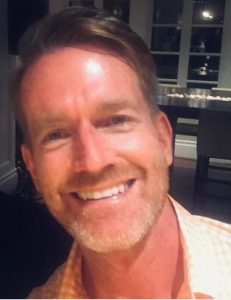 Thomas Hart, DMD
Dr. Hart has been practicing dentistry for over 20 years. He graduated with a Bachelor of Arts from the University of Arizona in Anthropology and French before attending the University of Pittsburgh School of Dental Medicine and graduating in 2001. Dr. Hart completed advanced clinical training in a general practice residency at the Veterans Affairs Hospital in Baltimore, Maryland. He also instructed four residents in a one-year residency program as General Practice Residency Director at Allegheny General Hospital in Pittsburgh, Pennsylvania. In addition, he has received advanced clinical training through the Dawson Academy and Spear Education. Dr. Hart loves to transform patient's smiles, eliminate any of the fear associated with dental care and turn the experience into a positive one. Being a dentist is just his day job — the best part of his life is his family. He is married to his amazing wife, Caroline, and they have four incredible children. Dr. Hart has traveled and lived around the world, including the Democratic Republic of the Congo, Cameroon and Pakistan.